Google manufactures some of the best Android phones available, and the Pixel 8 and Pixel 8 Pro appear to be the company's attempt to repeat history.
The new Google Pixel 8 and Pixel 8 Pro are powered by the new Google Tensor G3 and have enhanced AI capabilities. The smartphone is dubbed the "first phone to truly see in the dark" when it comes to photography. Other features of the phone include automobile crash detection and a photo UnBlur function ,photo and video quality, as well as game-changing editing tools.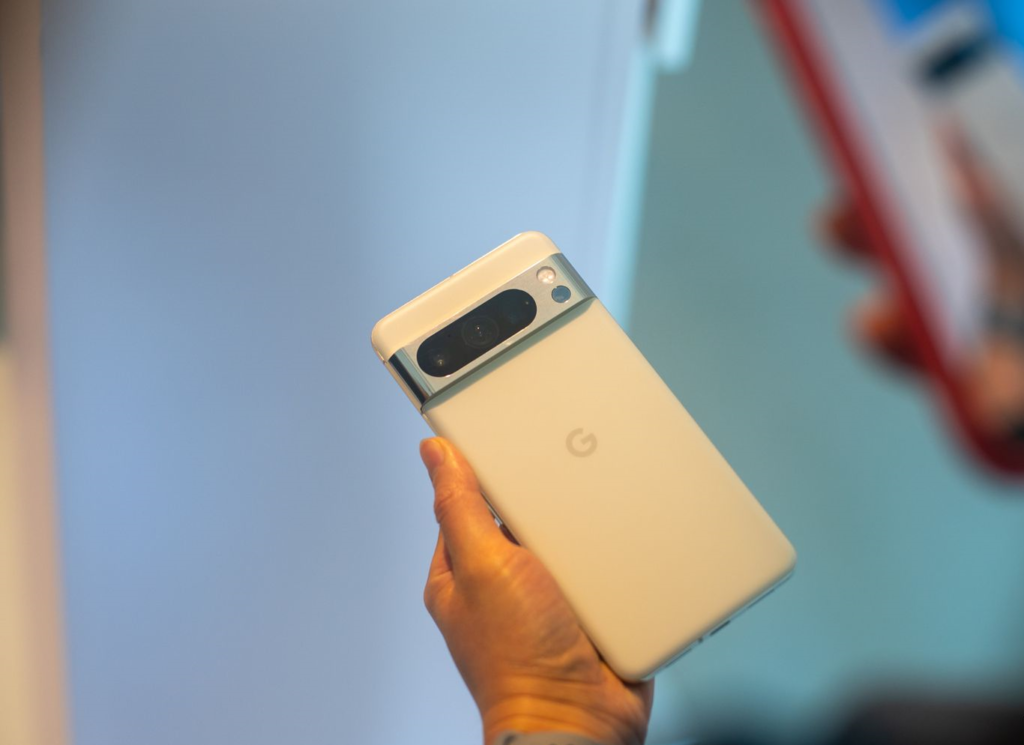 This year's Google phones are likewise more expensive than its predecessors, but users can take advantage of bank discounts and special offers to bring the Pixel 8 and Pixel 8 Pro down to a more affordable price.
In India, the Pixel 8 costs Rs. 75,999, while the Pixel 8 Pro costs Rs. 1,06,999. The Pixel 7 and Pixel 7 Pro were initially priced at Rs. 59,999 and Rs. 84,999, respectively. Flipkart is now taking pre-orders for the Pixel 8 smartphones.
The latest Pixel phones include a new Google Tensor G3 chip. Google maintains that CPU performance and battery power efficiency have been improved, but the firm does not provide any specifics on what has changed under the hood. All we know for sure is that there will be a new ARM V9 CPU cluster and "GPU upgrades.
Further, both phones use a Titan M2 security coprocessor to protect data privacy.
Both devices offer up to 24 hours of battery life between charges and up to 72 hours with the Extreme Battery Saver function activated – the same claim as last year. Thanks to fast charging technology, a 30-watt USB-C charger can recharge the phones to up to 50% in 30 minutes. The Pixel 8 comes with a 4,575 mAh battery, while the Pixel 8 Pro includes a 5,050 mAh battery.
The Pixel 8 and Pixel 8 Pro have strong, improved camera systems for amazing photo and video quality, as well as game-changing editing tools.
Every camera on the Pixel 8 Pro has been improved, beginning with the main camera, which now captures better photographs and videos in low-light conditions. The larger Ultra wide lens provides even better Macro Focus, the telephoto lens captures 56% more light and takes 10x photographs at optical quality, and the front-facing camera now features Auto focus for the best selfies on a Pixel phone.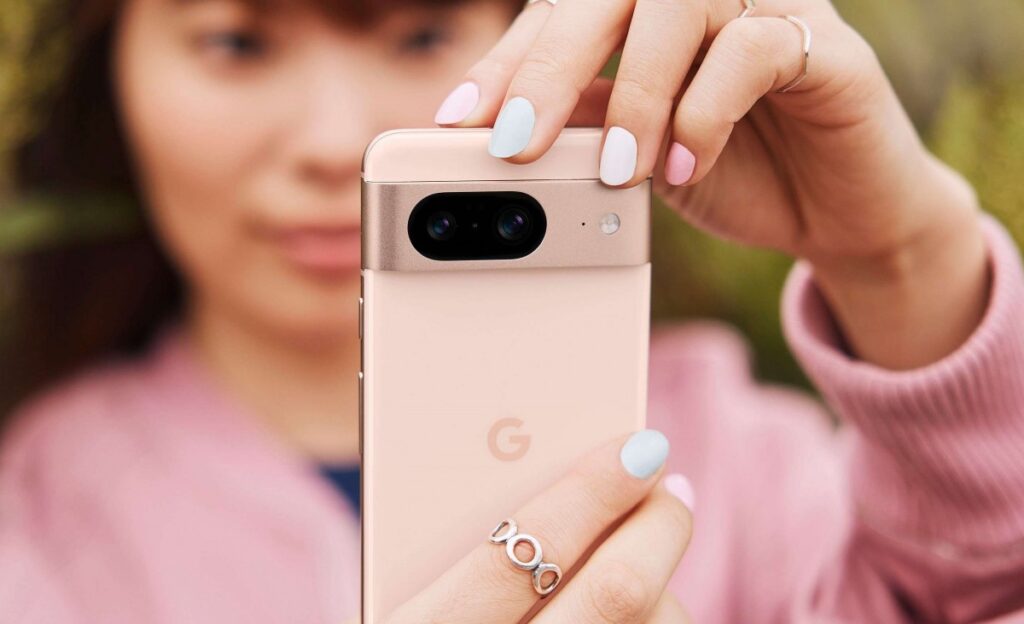 And the Pixel 8 sports the same improved main camera as the Pixel 7, plus a new ultrawide lens with Macro Focus.
The camera app features an updated UI that allows you to quickly browse and capture content in both photo and video modes. And, with the Pixel 8 Pro, you'll have access to Pro Controls, which will give you greater creative control over the Pixel Camera with settings like shutter speed, ISO, 50 MP photographs throughout the zoom range, and more.
Google Pixel 8 Google Pixel 8 Pro
| | | |
| --- | --- | --- |
| SoC | Google Tensor G3 | Google Tensor G3 |
| RAM | 8GB | 12GB |
| Storage | 128GB, 256GB | 128GB, 256GB, 512GB, 1TB |
| Battery | 4,575mAh | 5,050mAh |
| Ports | USB-C | USB-C |
| Operating System | Android 14 | Android 14 |
| Front camera | 10.5 MP Dual PD selfie camera | 10.5 MP Dual PD selfie camera |
| Rear camera | 50 MP Octa PD wide camera, 12 MP ultrawide | 50 MP Octa PD wide camera, 48 MP Quad PD ultrawide camera, 48 MP Quad PD telephoto camera |
| Connectivity | 4G, 5G mmWave, Wi-Fi 7, Bluetooth, NFC 5.3, NFC | 4G, 5G mmWave, UWB, Wi-Fi 7, Bluetooth 5.3, NFC |
| Dimensions | 150.5 × 70.8 × 8.9mm | 162.6 × 76.5 × 8.8mm |
| Colors | Rose, Hazel, Obsidian Black | Obsidian, Porcelain, Bay |
| Display type | OLED, 60-120 hertz | LTPO OLED, 1-120 hertz |
| Weight | 187 grams (6.6 ounces) | 213 grams (7.5 ounces) |
| Charge speed | Up to 27 watts | Up to 30 watts |
| IP Rating | IP68 | IP68 |
| Display dimensions | 6.2 inches | 6.7 inches |
| Display resolution | 1080 × 2400 | 1344 × 2992 |
| Charge options | Wired, Wireless | Wired, Wireless |
| SIM support | Dual SIM (Nano SIM and eSIM) | Dual SIM (Nano SIM and eSIM) |
| Cellular connectivity | 4G, 5G mmWave | 4G, 5G mmWave, UWB |
| Wi-Fi connectivity | Wi-Fi 7 (Except certain markets) | Wi-Fi 7 (Except certain markets) |
| Bluetooth | 5.3 | 5.3 |