Teachers' Day is a special day to honor teachers for their specific achievements in a particular field area/society, or the community tone in education, their accomplishments, and as well as contribution to the lives of their pupils.
Teachers' Day has been observed in order to acknowledge all teachers' efforts. Cultural programs for teachers are organized by many kinds of schools across the world .On this day, some pupils dress up as their teachers in order surprise them. The day is filled by love and laughter .Teachers are the primary source of knowledge growth.
Teachers' Day is celebrated yearly on September 5th and is also known as National Teachers' Day.
Why is Teachers' Day celebrated on September 5th?
Dr. Sarvepalli  Radhakrishnan's birth anniversary is known as National Teachers' Day in India as a respect to his efforts and achievements. On September 5, 1888, when he was born.
Dr. Sarvepalli Radhakrishnan's Biography:-
Radhakrishnan was born on September 5, 1888 in a deprived Telugu Brahmin family and finished his entire schooling on scholarships. He earned a master's degree in philosophy and published 'The Philosophy of Rabindranath Tagore' in 1917. From 1931 to 1936, he was the Vice-Chancellor of Andhra University, and from 1939 to 1939, he was the Vice-Chancellor of Banaras Hindu University (BHU), succeeding Madan Mohan Malviya.
People asked  Dr Sarvepalli Radhakrishnan to celebrate his birthday somewhere around 1962 and 1967, when he was second  President of India. He said that instead of celebrating his birthday, he would be grateful if that day had been designated as Teachers Day. Since then, every September 5th has been designated as Teacher's Day in India.
Dr Sarvepalli Radhakrishnan was not just India's President, but also a scholar, philosopher, and Bharat Ratna awardee.  
Pandit  Jawahar Lal Nehru once said that Dr Sarvepalli Radhakrishnan had accomplished the greatest thing for the country
World Teachers' Day:-
On October 5, the world celebrates World Teachers' Day except india, also known as International Teachers' Day.
Our Teacher- Our god
Everyone's life revolves around their teachers. The instructor who gives students a new perspective on life. They guide us in the right direction and prevent us from making mistakes. They may observe from the outside, but they care about each student and want them to succeed. Teachers mold the personality of their students. They are the only self-sacrificing person who willingly teaches all of their experience to children.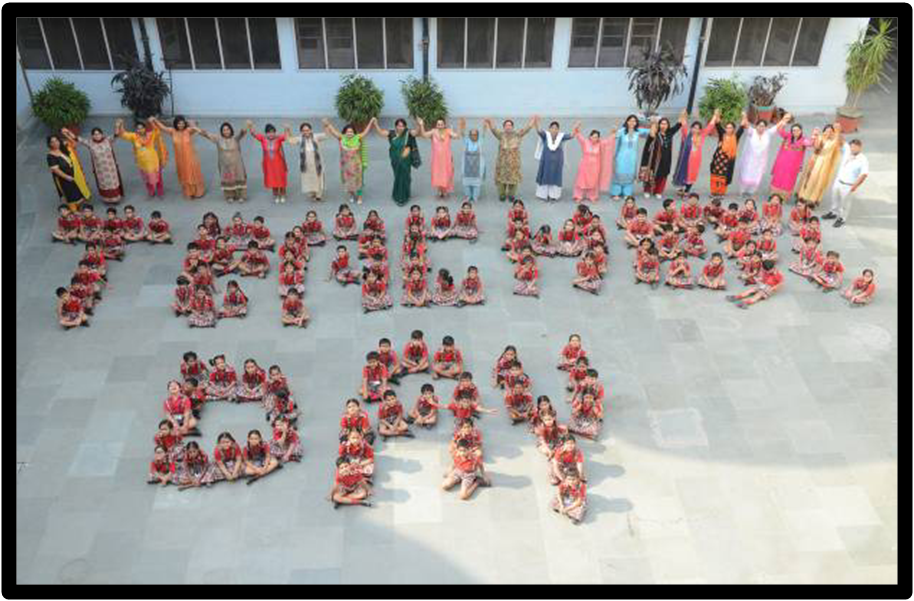 Many things were taught to us by teachers across the world:-
Teaches us to be lifelong learners who never stop learning
Teaches us to take action up against injustice and to never be afraid of it.
Taught us to treat everyone with equality and respect.
Taught us to be courteous and be fair to everyone. .
With the teacher's help, we can create a bright future.
We succeeded with your guidance.
Teachers educate us and help us grow by developing ethical principles in us.
                    We are making progress thanks to yourguidance.
Why is it that we state teachers are selfless?
They burn to themselves in order to brighten our future.They give knowledge about studies and life lessons without expecting anything in return.
We celebrate Teacher's Day to express our appreciation and respect for our teachers.
On this day, let us remember and learn from all of the world's teachers.
We appreciate the teachers' patience with each and every student . They acknowledges our queries and working on each student's weaknesses.
On this day, college students get ready to participate in dance and singing competitions, as well as mimicking their lecturers.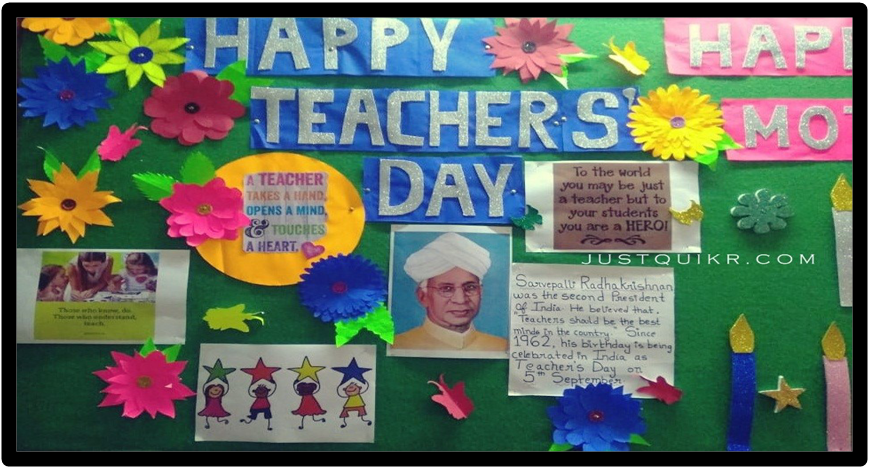 How to celebrate Teachers day?
Teachers and pupils all are excited about this special event.
Many initiatives are planned to recognize teachers for their outstanding dedication.
On this day, several students dress up like their teachers to entertain them and play the role of teachers. The day is filled by love and laughter.Teachers are the primary source of knowledge growth.
Students gift a flower and a pen to their favorite teacher in appreciation for nourishing his educational life.
Cultural programs for teachers are organized by a number of schools across the world.
Our parents are also our teachers because they constantly enlighten and guide us through life.
Remember that Students who do not appreciate their professors will never flourish in life.