TOP 5 BEST SMARTWATCHES UNDER 5000
Fire-Boltt Visionary Ultra 1.78″ AMOLED, Stainless Steel Luxury Smart Watch, Bluetooth Calling with Rotating Crown & 60Hz Refresh Rate 100+ Sports Mode, TWS Connection (Gold)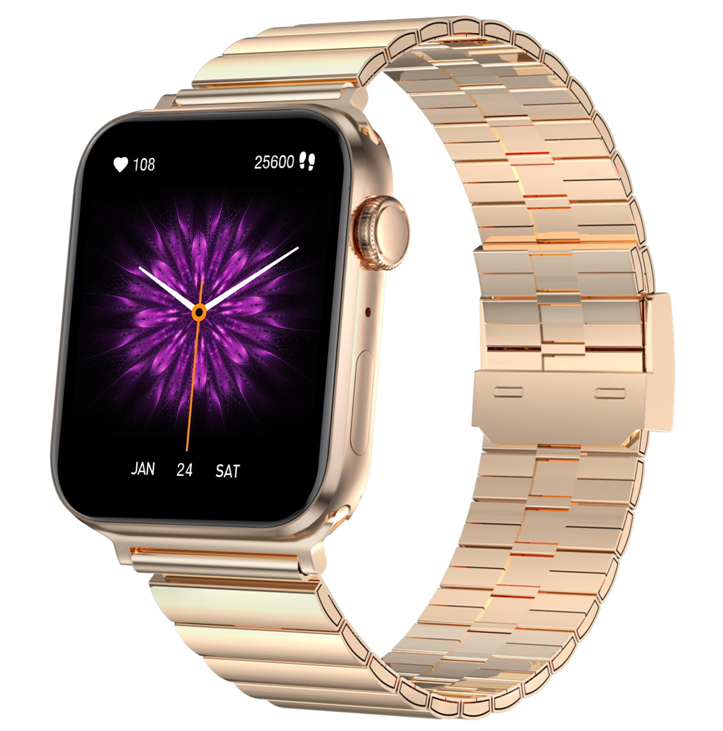 ₹2,999
Features:-
Brand Fire-Boltt
Model Name Visionary Pro
Style Modern
Colour Steel Gold
Screen Size 1.78 Inches AMOLED Display
Pixel 368 * 448
memory 128MB
About this item:-
Stainless Steel Straps- Visionary Ultra's premium stainless steel straps wrap your wrist with superior comfort and timeless style, crafted with precision and cool sophistication.
TWS connectivity- Harness the power of connection with TWS connectivity, that interacts smoothly with your wireless earphones for an immersive music experience. The volume may be adjusted via the watch.
AI Voice Assistance- Enhance your smartwatch experience with smooth voice interaction that simplifies every task as you explore your surroundings with cool, cutting-edge technology.
Smart 360 Health Tracking – Take a holistic approach to wellness with Visionary Ultra's comprehensive health suite, which includes advanced features such as heart rate monitoring, sleep analysis, stress tracking, and more (This is not a medical gadget).
Bluetooth Notifications – Experience the pinnacle in hands-free simplicity with Bluetooth calling on the Visionary Ultra, which has a quick dial pad and recent call log to keep you connected with simple elegance on your wrist.
Smart alerts – Stay connected and up to date with Visionary Ultra's real-time smart social media alerts, which keep you connected and up to date on your wrist.
IP68 Water Resistant – Visionary Ultra is resistant to water and dust, making it your brave companion for any adventure. Package Contents- 1 smartwatch, 1 charging cable, 1 instruction manual, and 1 warranty card
Superior battery power – Get 2 days of power backup with Bluetooth calling and 5 days of ordinary usage. Charge the watch for 3 hours for a full charge.
2. NoiseFit Halo 1.43″ AMOLED Display, Bluetooth Calling Round Dial Smart Watch, Premium Metallic Build, Alwayson Display, Smart Gesture Control, 100 Sports Modes (Jet Black)
₹2,999
Features:-
Brand Noise
Model Name NoiseFit Halo
Style Casual
Colour Jet Black
Screen Size 1.43(3.63cms)
pixel466x466px
About this item:-
On a full charge, you can get up to 7 days of battery life and up to 1 day of power with calling enabled. It takes about 2 hours to fully charge its 300mAh battery.
BT v5.3, Single chip calling – Enjoy faster and easier connections with BT v5.3's single chip.
TruSyncTM powered BT calling – TruSyncTM powered BT calling provides the most advanced calling experience. Take advantage of faster painting, improved networking, and lower power usage.
Interact smoothly with the addition of Smart touch technology – double tap to wake up the screen, cover the screen with your palm to turn off the display, and incoming call to silence it.
Noise Health SuiteTM – Improve your daily health with a suite of health monitoring tools including a blood oxygen monitor, sleep monitor, 24×7 heart rate monitor, breathing practice, stress measurement, and female cycle tracker. (Any of the health tracking capabilities mentioned above cannot be used in place of a medical device. The readings may differ slightly.)
100 sports modes – Indulge in your favorite routine with a variety of sports modes to pick from.
More than 150 cloud-based watch faces – Choose a different background every day with a variety of interesting and fashionable watch faces.
Productivity package – Boost your everyday productivity with reminders, weather, alarms, stopwatches, timers, and a world clock.
3.NoiseColorFit Pro 4 Max Smart Watch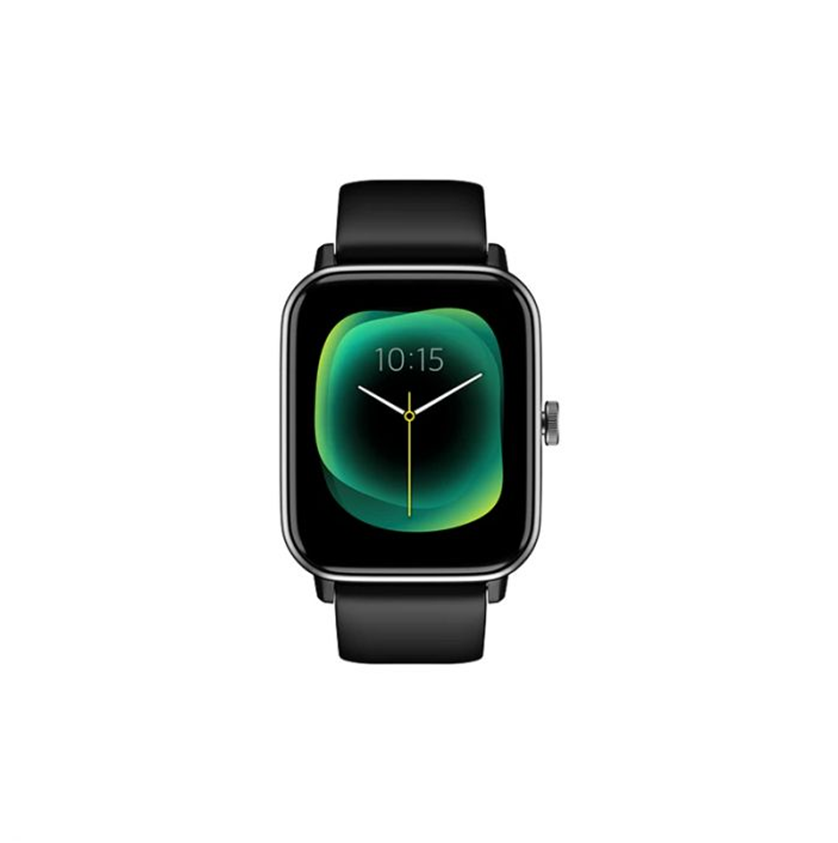 ₹4,499
Features:-
Model Name ColorFit Pro 4 Max
Dial Shape Rectangle
Strap Color Black
Strap Material Silicone
Size Regular
TouchscreenYes
Water ResistntYes
About this item:-
1.8′′ display: See your day and how much you accomplished on our largest-ever display.
Bluetooth Calling: Use Bluetooth calling to stay connected while on the go.
Built-in Alexa and Voice Assistance: Use the built-in Alexa and voice assistant (Siri and Google Assistant) to ask inquiries, set alarms, check the weather, and more.
Noise detection: Keep an eye on your exposure to undesirable sound and avoid loud environments.
With the AI running partner, you may push yourself to be the best version of yourself in 100 sports activities.
Charger Type: Magnetic Charger
4. Noise ColorFit Ultra 3 Bluetooth Calling Smart Watch with Biggest 1.96″ AMOLED Display, Premium Metallic Build, Functional Crown, Gesture Control with Leather Strap (Classic Black)
₹3,499
Features:-
Brand Noise
Model Name ColorFit Ultra 3
Style Leather Strap
Colour Classic Black
Screen Size 1.96 Inches
About this item:-
AMOLED display of 1.96″ (4.9 cm) – See life unfold on a larger canvas.
7-day battery life (2 days with calling) – Become unstoppable with a watch that charges completely in just 2 hours.
NoiseFit app – Use the NoiseFit app to track your activities and keep on top of your fitness objectives. Completing tasks, competing with friends, and earning unique deals and incentives are all possible.
A MEMS microphone is included for improved call clarity.
Advanced Bluetooth calling powered by TruSyncTM for crystal clear communication., A functional crown for easy navigating., Always On Display for quick access.
What's in the box: smartwatch, charger, warranty card, user handbook, strap size adjustment toolkit (only for Elite edition watches).
5.Fire-Boltt Invincible Plus 1.43″ Smartwatch with Bluetooth Calling, TWS Connection, 110 in-Built Watch Faces, 4GB Storage (Silver SS)
₹4,999
Features:-
Brand Fire-Boltt
Model Name Invincible Plus
Style Modern
Colour Silver Steel
Screen Size 1.43 Inches
pixel 460*460
About this item:-
A watch has a 2.5D full lamination curve display. The peak brightness of the watch is 700 NITS.
The watch will last about 5 days on a single charge (without Bluetooth calling or Always On Display) and about 2 days with Bluetooth calling.
Charging Specifications – To achieve 100%, the watch must be charged for 3 hours. For a bare minimum of 20% charge, the watch should be charged for approximately 30-40 minutes.
TWS Connection – The watch allows you to connect your headphones to the watch as you sit back and enjoy the songs being played from the 4GB internal storage.
300 Sports Modes – The Fire-Boltt Invincible Plus keeps you fit and healthy. Tracking steps, calories, kilometers, and going one step further, you can now track your dancing class as well as notifications from all social media platforms.
Bluetooth Calling – With the inbuilt microphone and speaker capability, you can converse through the watch at any time.
AI Voice Assistant – With Fire-Boltt Invincible Plus, you can activate your phone's voice assistant with a single tap and get more done.
Elegant Design – The watch includes a rotating button that allows you to rapidly change the watch face and access functionalities. The watch also has a wrist wake function that allows you to maximize the battery life.